As part of our LB 492 course we were each assigned to individually make a gPSA video (George Perec Public Service Announcement).


Perec was a French novelist. He conducted a study where he would go to the same location and would sit and record the events occuring to the tiniest detail. He would do this for hours at different times of the day on different days and see how the same location would be astonishingly different at different moments in time. We did the same thing and then made it into short videos depicting our observations.

The purpose of us conducting these gPSAs individually was to help us in the course as a whole. By learning to video edit for our individual videos, we all become confident with video technology as individuals. By doing this, we could all contribute to the final project for our group video.

Additionally, the gPSA portion of the course emphasized the mentality that we wanted to have as a group of Americans in Paris throughout the course. We wanted to experience what it was like to be Parisian students, rather than to be American tourists in Paris. This idea of 'to be, not to see' shaped our course into a truly unique and unforgettable experience.

Powered by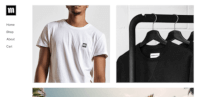 Create your own unique website with customizable templates.