What is TDOP?
The Teaching Dimensions Observation Protocol, or TDOP, is a tool that can be used to make descriptive and objective analysis of classrooms and instructional behaviors across multiple elements. TDOP is also a protocol that has been extensively tested and utilized in existing research.
Based on these credentials, our group chose the TDOP as our research tool to compare active learning between Paris and Lansing Universities.
T
DOP allowed us to make both quantitative and objective measurements using a preset but flexible template. It is also a tool that can be used without language being a barrier, which was especially important in our cross-national study between the US and France.
TDOP is also a great tool for us because solely conducting interviews for our research could provide biased results rather than purely objective observations.
How did we use TDOP to collect our data?
In order to analyze our data, we used TDOP to measure 3 specific dimensions of learning. These are:
o Instructional styles
o Student-Teacher interactions
o Instructional Technologies
We used TDOP to analyze specific techniques/ codes falling under the above three dimensions of learning. More specifically, these techniques/codes were recorded over periods of 10 minutes for 2 hour classes. Three class periods of 2 hours each were observed for the 4 separate courses.
How did we analyze our TDOP data?
In order to calculate the amount of active learning used across all three dimensions, each code- an abbreviation of a teaching/learning technique going on in the class- was identified as a either a passive learning technique or an active learning technique based off existing research. From there we first counted the number of times a specific code of a dimension was used in 1 class period. Next, the number of active learning codes for each dimension was counted for 1 class period. Then, the average number of active learning codes used for each dimension was measured over 3 class periods for a specific course. The average use of active learning for each of the three dimensions was then compared across all four courses.
Powered by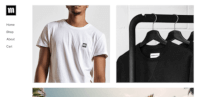 Create your own unique website with customizable templates.