Bonjour! As students of the Lyman Briggs college, education plays a critical role in our lives. We noticed in particular that our Lyman Briggs courses often used active learning techniques.While doing research in the United States, we came across an article-image with link shown below- describing the French Education System as one that uses a very formal, less interactive approach to learning. From this we developed our thesis that Parisian universities will use less active learning techniques as compared to universities in the greater Lansing area. Our group's mission was to compare and contrast the presence of active learning between universities in the Greater Lansing area and Paris.

To effectively compare the two regions, we observed courses at Michigan State University, Lansing Community College, and Cours de Civilisation Francaise using the Teaching Dimensions Observation Protocol (TDOP). This protocol has been extensively field-tested and is being used by over 300 researchers, program evaluators, and professional developers to create detailed descriptions of what happens inside classrooms. After collecting data, we made a conclusion of which region had a higher presence of active learning, based on the classrooms we visited. We also made implications and suggestions for further research on this topic.



Our Debunk Article:

Powered by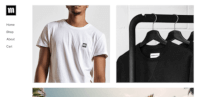 Create your own unique website with customizable templates.